Lokman.se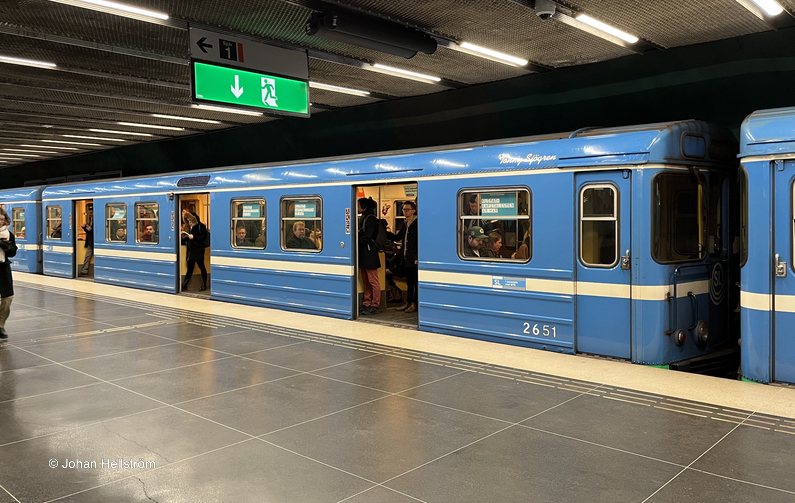 Gammal är äldst. Äldsta tunnelvagnen i trafik, C6H 2651, på T-station Stadion sista dagen i trafik den 1 februari 2023.
Välkomna till Lokman.se!
Här hittar ni framför allt bilder, fakta, länkar m.m. om de delar av spårtrafiken som intressserar mig mest. Dessutom hittar ni en del fartygsbilder, eftersom sjöfart tillhör ett av mina större intresseområden. Sidorna är enklast möjliga, inga spännande specialeffekter e.dyl. Mycket nöje!
Welcome to Lokman.se!
It contains photos mostly related to the parts of the rail industry that I'm interested in. You will also find some pictures of ships, boats and ferries. Almost all text is at the moment written in Swedish, but it will eventually be some translations, or at least explanations in English. I hope you'll enjoy it!
Willkommen zu Lokman.se!
Hier finden Sie Bilder v.a. von den Gebieten der Bahn, den mich am meisten interessieren. Dazu auch einige Schiffahrtbilder. Im Moment ist die Mehrheit auf Schwedisch geschrieben, aber später werden Übersetzungen ins Deutsche, oder auf jedem Fall Erklärungen oder Erläuterungen auf Deutsch vorhanden sein. Viel Spaß!
Senast uppdaterad/Last update/Letzte Aktualisierung: 2023-02-02
Webbmästare: Johan Hellström
© Johan Hellström 2004-2023